Water
In 2018, the Rex hired 12 refillable water coolers and supplied large plastic cups for players to use for water during play. Water usage and plastic cup waste was astronomical (over 12,500 cups were used) because:
players rarely took these plastic cups with them after play; and
more often than not, the cups still had water in them.
In addition to the terrible waste, it created a bigger clear up problem for the caddies and hotel staff between sessions and after play ended each day.
In 2019, the Rex and the ABF agreed to implement policies to curtail this awful wastage. Open water containers were not permitted in the playing areas in 2019. Instead players were asked to use personal refillable water bottles with a top or lid. Players who already had such bottles they regularly use were invited to bring those into the hotel and a supply of personal refillable water bottles were available at the Help Desk for free.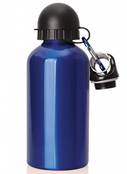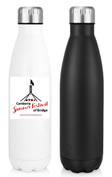 This was a partial success. Players were asked to write their names on bottles and use them for the remainder of the tournament. Some players have told us that they still have their bottles (well done) but others continued to leave their bottles on the tables and replace them daily.
In 2020 players are asked to recommit to the green initiative.
There will be free bottles available and players are asked to write their names on their bottles. There are also some Summer Festival branded water bottles available at the Help Desk for $10 each.
Coffee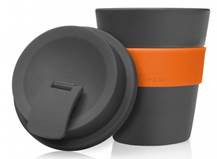 Also we will be continuing with the Coffee Cup 2 Go.
The growing popularity of "Cup 2 Go" within the coffee community is being recognised at this year's Festival again. Limited supplies of complimentary re-usable cups will be available and players are invited to use these at the Rex's coffee stations. As with any personal item, players are expected to take them away with them and not leave them lying around. Please write your name on them.