• Bridge for Brain Research Charity Event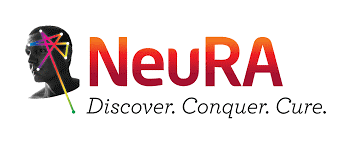 BRIDGE FOR BRAIN RESEARCH CHARITY EVENT
The bridge community has shown its incredible generosity in the past by raising and donating about half a million dollars to assist Neuroscience Research Australia in their efforts to prevent, treat and cure brain and nervous system diseases, disorders and injuries through medical research. With more than 67,000 Australians being diagnosed with some form of dementia over the next 12 months (i.e. more than 1,300 people every week!), supporting medical research has never been more important especially for people in the bridge community itself.
In 2017, the Summer Festival will close its program on the Friday 20 January with a one day charity swiss pairs event in aid of the NeuRA research program. Entry to this event is open to all players of any standard and the entry fee is a very modest $40 per pair. The ABF is donating the entire proceeds to NeuRA so come along and play in this fun event. Envelopes will be placed on the tables for players to make voluntary donations if they wish and we encourage you to do so. Stephanie Grove from NeuRA will be visiting us during the Summer Festival and would be happy to talk to players about their current research activities.
We would really like players who are in Canberra for the South West Pacific Teams to consider staying on the extra day and participate in this event. We will aim to finish about 4.30pm to allow people to get home that day. Of course if you live in Canberra, you don't have this issue so let's see lots of Canberrans supporting this event.