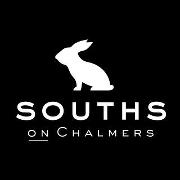 The Australian Seniors' Playoff will be held February 13-17, 2013 at Souths on Chalmers, 265 Chalmers Street, Redfern.
View Larger Map
FREE PARKING is available at the venue for those attending the Seniors Playoffs. Entry to parking is beside the club on Chalmers Street.
Souths on Chalmers offers two eating facilities - their bistro and Chinese restaurant. Joining the club on arrival (cost is $5 and with membership you are given a $5 bar credit) gives you access to members' rates on meals and drinks. The bistro offers daily specials for members. There are also numerous eating facilities within a short walking distance of the club.
For nearby accommodation check out the many choices at either www.stayz.com.au or www.agoda.com.au.
The entry fee is $1560 per team.
Entry fees must be paid by direct deposit into the ABF Account (BSB: 082968; A/C: 641482644) by the close of business on Friday 1st February, 2013
Travel subsidies are available for players (but not non-playing captains) in the teams accepted into the Seniors Playoff.
Subsidies will be paid at the commencement of the Playoffs by direct bank transfer into a nominated bank account. In exceptional circumstances, the subsidy will be paid by a cheque sent by post at the conclusion of the Playoffs.
| Origin | Subsidy |
| --- | --- |
| SA | $520 |
| QLD | $440 |
| ACT | $220 |
| TAS | $520 |
| NT | $800 |
| VIC | $440 |
| WA | $840 |
| NSW | $0 |
The 2013 seniors playoff will be a teams event with the format as specified in the supplementary regulations dependent upon numbers. All players must have earned at least 1 Senior PQP.
Australia will be sending representative teams to Bali for the Bermuda Bowl, Venice Cup and D'Orsi Bowl and also to Hong Kong for the APBF. The right to represent Australia at both of these events will be offered to the winning team in each of the Playoff categories. Should a team be unavailable to participate, then the second placed team will be offered the opportunity to attend in place of the team who declined to attend.
APBF - PABF Senior Cup Senior Teams, Hong Kong, June 7-16, 2013*
D'Orsi Bowl - Bali, September 16-29, 2013
* There are 3 places on offer to Australia in the PABF Senior Cup Seniors Teams. The winners of the Seniors playoff will take one place.
Applications for the other 2 places should be made to the chair of the ABF Tournament Committee before February 28 at 5pm. (tournamentchair@abf.com.au) Applications will be ranked on participation and position in the Seniors playoffs and PQPs. Players should be aware that there will be no subsidies provided to these teams
Supplementary Regulations (January 29, 2013)
All persons participating in target WBF events must comply with all of the WBF's codes and regulations.
For further information contact Sean Mullamphy Mobile: 0401 509 616.