About the ABF

Events

States & Clubs

System Cards

Members

Youth Bridge

Newsletter

Directors

Links

Site Map
2011 APBF
Under 21 APBF Champions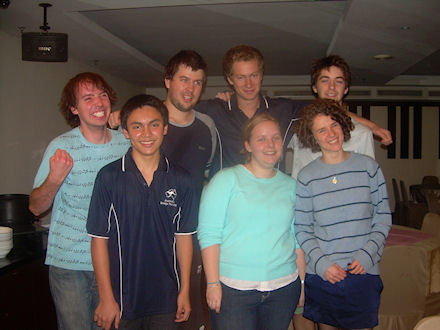 Stephen Williams, Jamie Thompson, Nye Griffiths (npc), Daniel Braun, Lauren Travis, Ellena Moskovsky, Shane Harrison.
The Under 21 Australian team (pictured above) won the 2011 APBF Under 21 championship which was held in Kuala Lumpur in June.
In the Under 26 APBF Championship, the team represented by Liam Milne. Michael Whibley, Nathan Howard, Alex Lockwood, Jane Reynolds and Orlando Wu with Cathy Mill as NPC finished 4th.
Results can found on the 2011 APBF Championship Website.