ABF Youth Committee
Phil Gue (Chairman)
Fraser Rew
Griff Ware
Justin Howard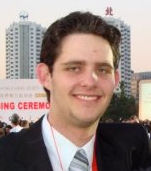 Justin has been a fixture in youth bridge circles for the past ten years. He picked up the game at a very young age and has gone onto represent Australia in 2009 and 2010.
Justin is almost single-handedly responsible for the promotion and maintenance of youth bridge in Melbourne, where he lives. Justin's involvement in bridge continues on a professional basis, both as a player and a teacher.
Lauren Travis
Leigh Gold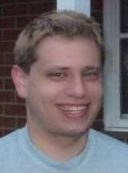 Leigh grew up in Melbourne, and was taught the game at 11 years old playing with his mother and and both grandparents. He won his first tournament playing with a school friend in 1992 in the Restricted Kew Pairs.
During year 11 and 12 Leigh and his friend Toby and set up the first bridge club in his school, the Melbourne Grammar School. They produced the nucleus of the Victorian bridge team for the next 8 years.
Through the next 12 years, Leigh devoted his life to playing and competing at the highest level, turning down big jobs, in order to compete in all the events.
In the last few years, Leigh has married and had children and cut back on the number of events that he plays. Leigh plays almost all of his top level bridge with Jamie Ebery.
Nye Griffiths

Nye learnt to play bridge almost ten years ago while studying in Canberra. Since then, Nye has become devoted to the game on an intellectual level and as a personal pursuit. Nye represented Australia in the Junior division in 2008 and, alongside Mark Abraham, was a member of the ACT team that won the 2007 ANC.
Away from the table, Nye has degrees in Classics and Law but these days he closely follows sports and is a passionate Liverpool FC supporter.
Nye lives in Sydney with his partner Ally Morris and their three sons.
Paul Gosney

Paul burst onto the youth bridge scene from Queensland almost ten years ago and has since gone onto become one of Australia's best bridge players in his own right. Over the past few years, Paul has represented Australia in the Junior and Open level, including being part of the Australian Team which won a silver medal at the 2007 Pacific-Asia Bridge Federation championships.
Paul's main responsibility on the Committee is the management of the national database of youth players. Together with Nye Griffiths, he is also active in promoting bridge to new youth players in Sydney, where he now lives.
Peter Gill