About the ABF

Events

States & Clubs

System Cards

Members

Youth Bridge

Newsletter

Directors

Links

Site Map

2004 Playoffs for Selection of Australian Representative Teams
Winners of the 2004 Open Playoff Butler were Sartaj Hans and Tony Nunn.
Avi Kanetkar-Michael Courtney chose David Horton-Phil Markey to playoff against Phil Gue-Terry Brown and Ron Klinger-Bruce Neill.
Gue-Brown, Klinger-Neill defeated Kanetkar-Courtney, Horton-Markey by 110 imps.
Winners of the 2004 Womens Playoff Butler were Barbara Travis and Elizabeth Havas.
Sue Lusk-Terese Tully chose Di Smart-Felicity Beale to playoff against Alida Clark-Jan Cormack and Beri Folkard-Rena Kaplan.
Lusk-Tully, Smart-Beale defeated Clark-Cormack, Folkard-Kaplan by 87 imps.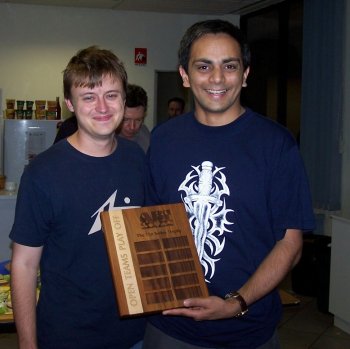 Open Butler Winners : Tony Nunn, Sartaj Hans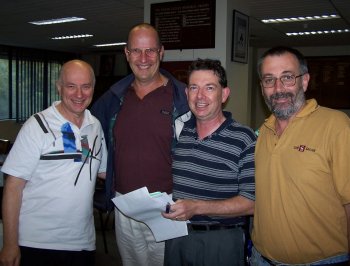 Open Playoff Winners : Ron Klinger, Bruce Neill, Phil Gue, Terry Brown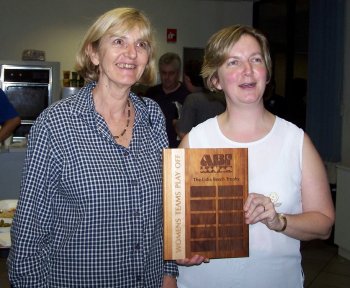 Womens Butler Winners: Elizabeth Havas,
Barbara Travis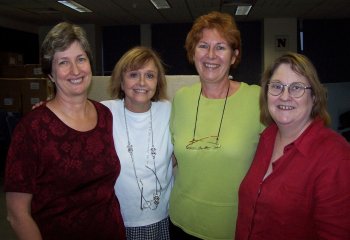 Womens Playoff Winners : Sue Lusk, Felicity Beale, Terese Tully, Di Smart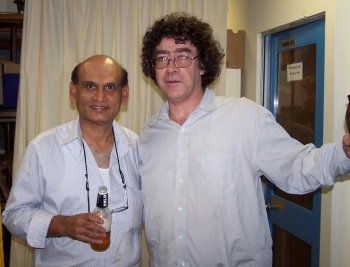 Open Butler 2nd:Avi Kanetkar, Michael Courtney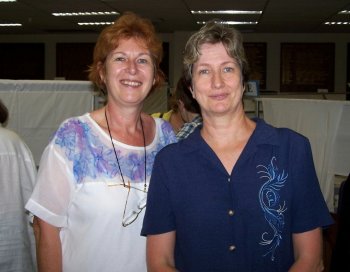 Womens Butler 2nd :
Terese Tully, Sue Lusk