STOP PRESS - TBIB, the ABF Insurance Brokers, have generously donated a prize of $150 to the winners of the datums in the Open Teams and $100 to the winners of the datums in the Restricted Teams. Steve Weil will be on site to provide further information on the ABF endorsed Travel Insurance offer. Please take the opportunity to talk to him if you are looking at travelling over the next 12 months.
Ridley Centre
Adelaide Showground
Goodwood Road
WAYVILLE, SA 5034.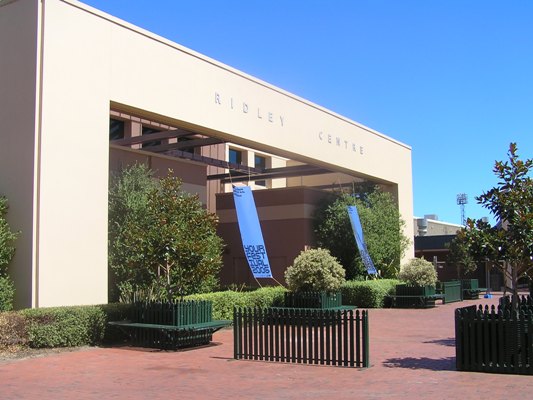 View Larger Map
Parking at the venue is FREE OF CHARGE.
How to access parking at the ANOT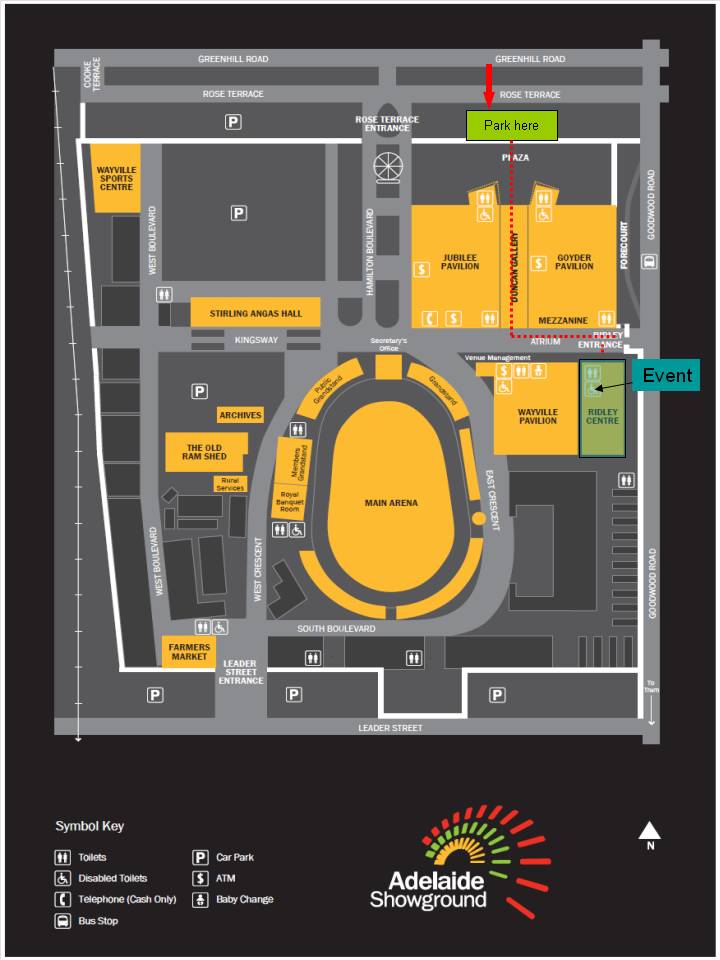 The closest hotel to the venue is Rydges South Park. About 10 min walk away from the venue.
They are offering Superior Queen/Twin Rooms at $149 per room, per night, plus Full Buffet Breakfast available at $19 per person. Their contact telephone number is: 08 8212 1277.
A dedicated booking site for this hotel has been set up for bridge players. Please go to: www.rydges.com/customised-web-page/bridge-federation-aust-may.
Hotels closest to the venue for the ANOT in 2013, can be found by using the link to checkin.com.au.
Note that the prices shown are indicative only and may change as we move closer to the date of the event.
Any interstate travellers who would like the services of a local player to transport them to and from the venue should send Di Marler an email and she will make the necessary arrangements - .
Other more exclusive accommodation at the Hilton, Rendezvous Medina, Adina Apartment Hotel, Crowne Plaza and Mantra on Hindmarsh are available by negotiation with the Tournament Organiser.
Two week weather forecast for Adelaide
Open, Seniors', Women's and Restricted Swiss Pairs
Thursday
2.05.2013 - 10.00am to 6.15pm
Friday
3.05.2013 - 10.00am to 6.15pm finish
Pairs wishing to compete in the Restricted Pairs must be under Life Master as at 1.1.2013.
Senior players must be born before 1.1.1955
Open and Restricted Teams
Saturday
4.05.2013 - 9.30am to 6.45pm
Sunday
5.05.2013 - 9.00am to 6.00pm
Open Grand Final
Monday
6.05.2013 - 9.00am to 5.00pm
Consolation Teams
Monday
6.05.2013 - 9.30am to 4.30pm
Restricted Teams - for players under Life Master as at 1.01.2013, however one Life Master per team is permitted.
To enter download the entry forms or enter online.
Supplementary Regulations